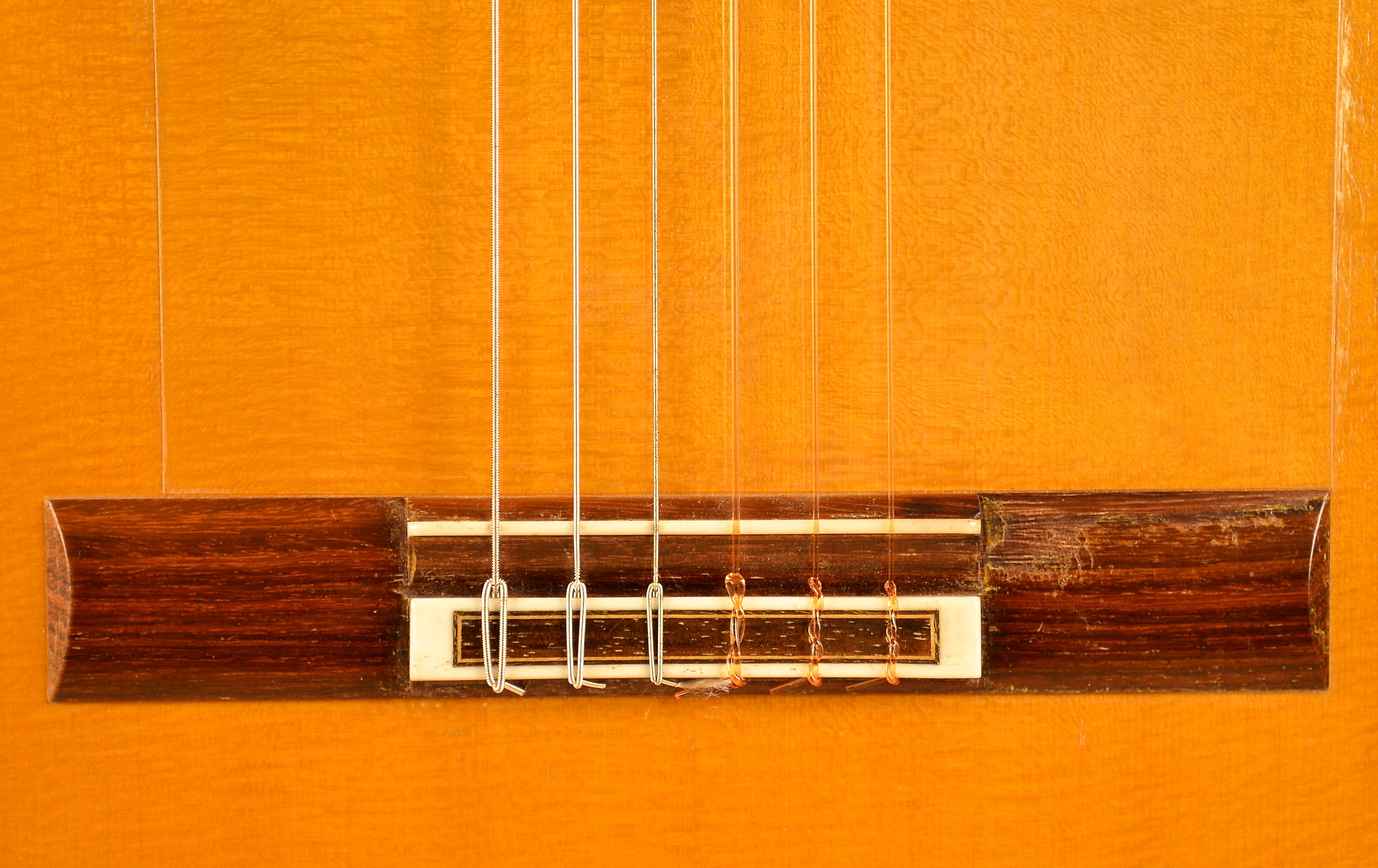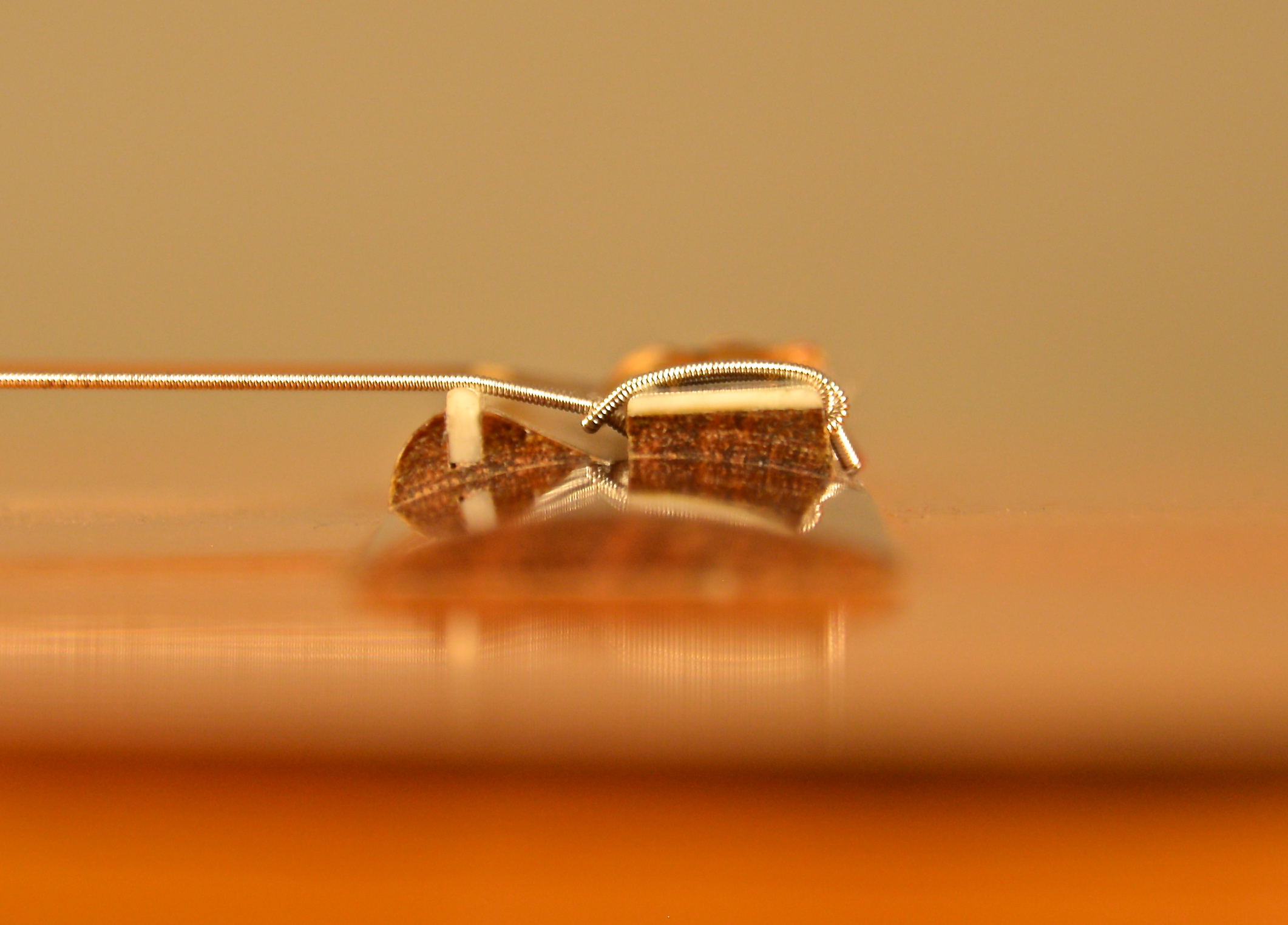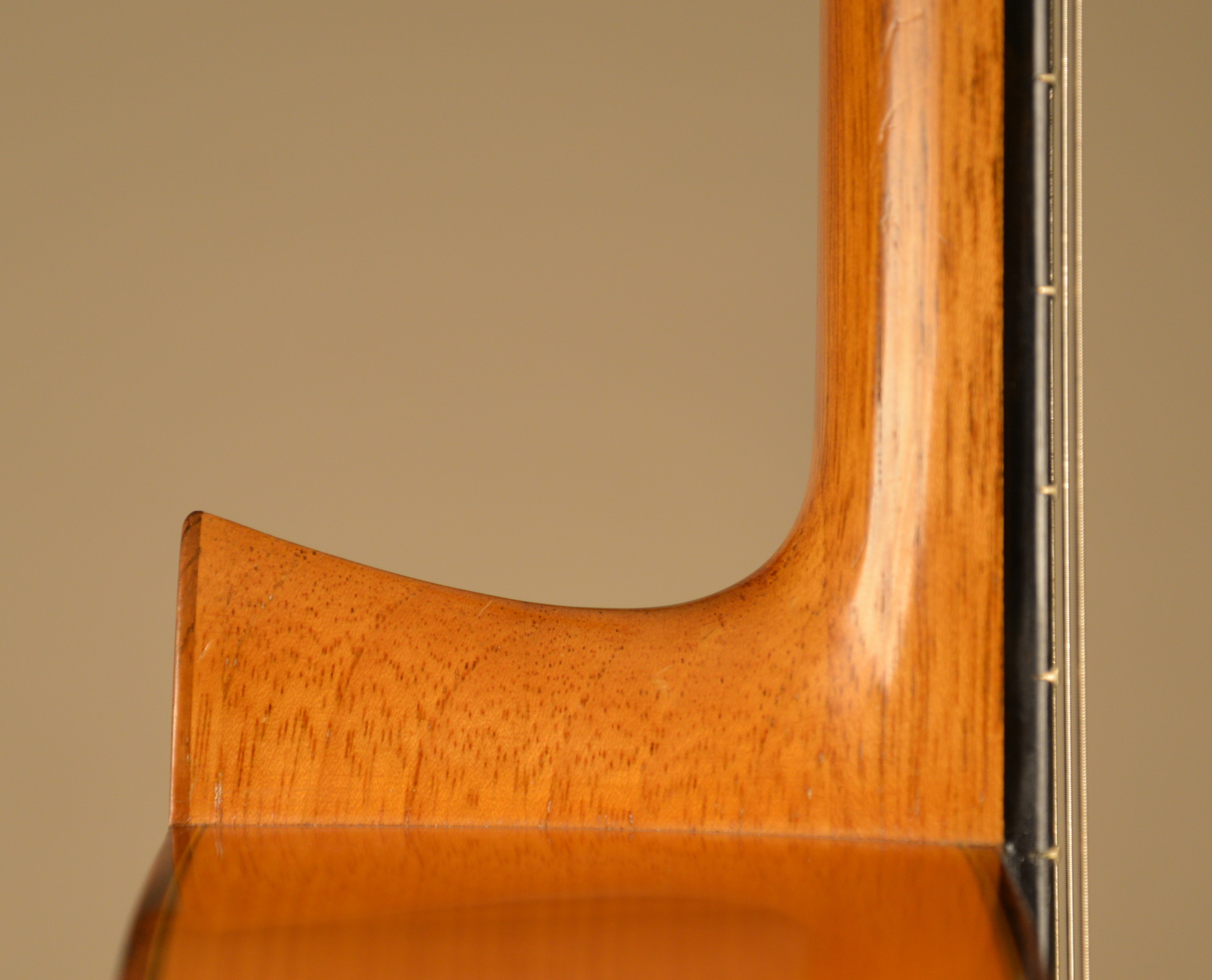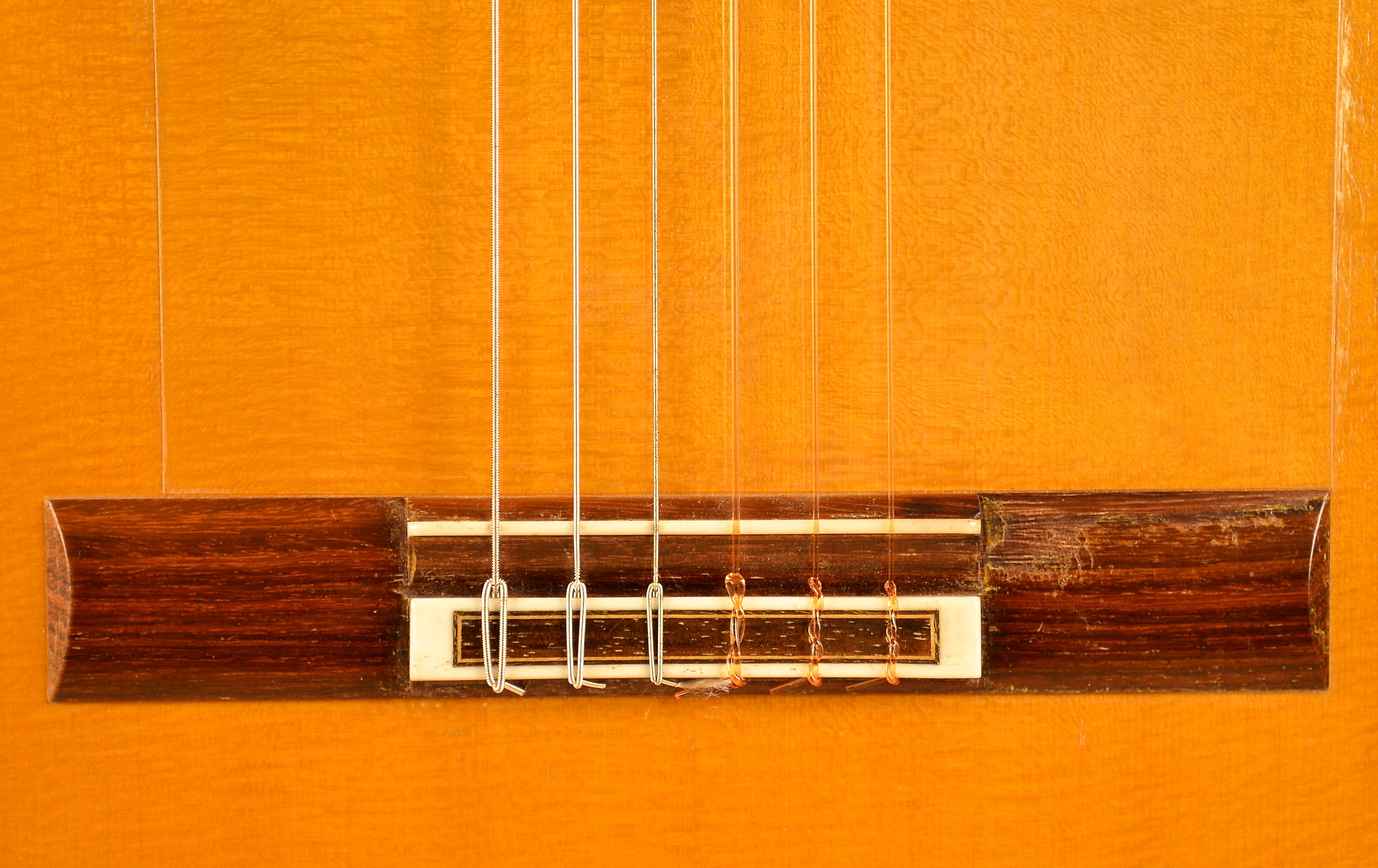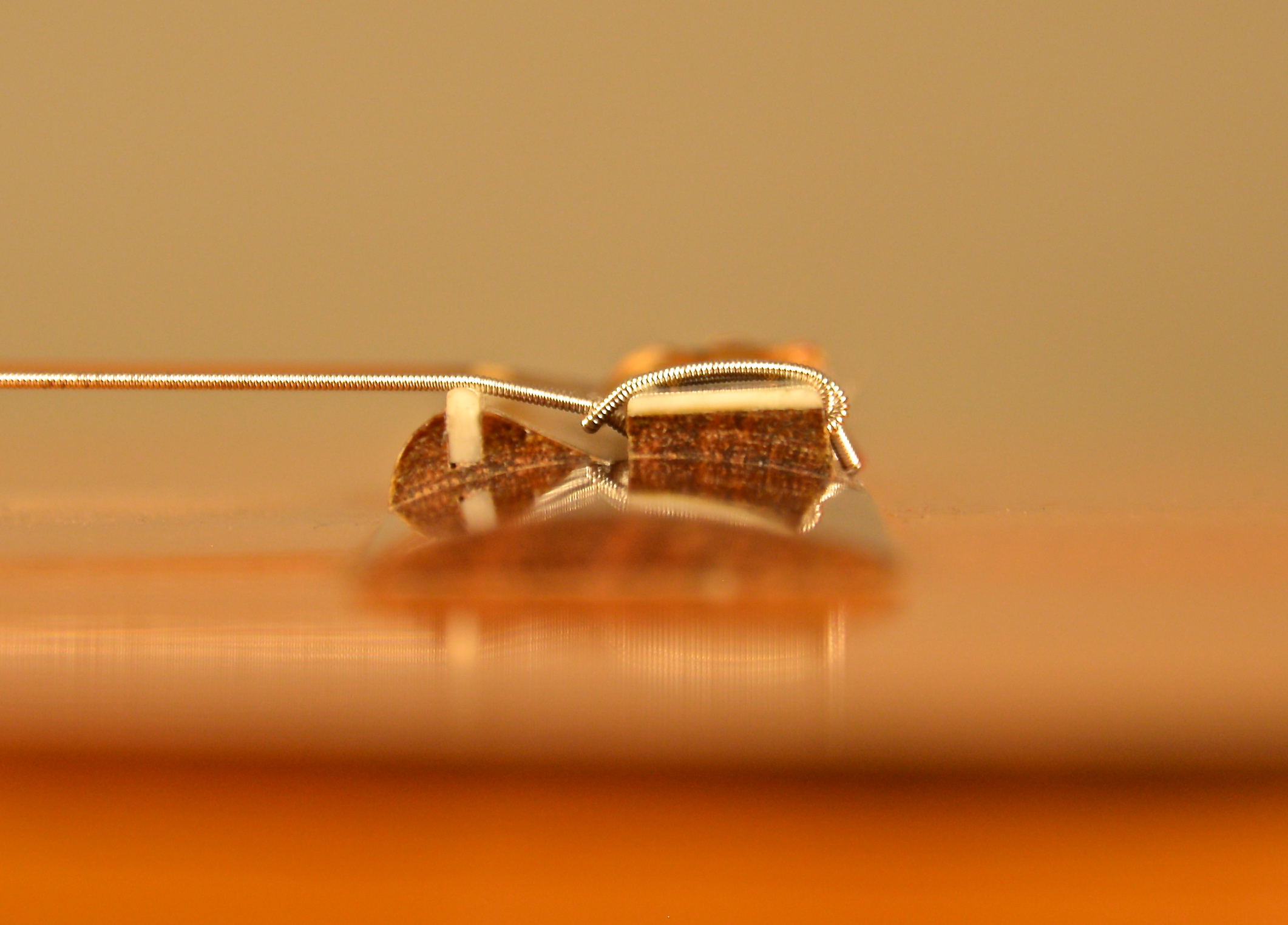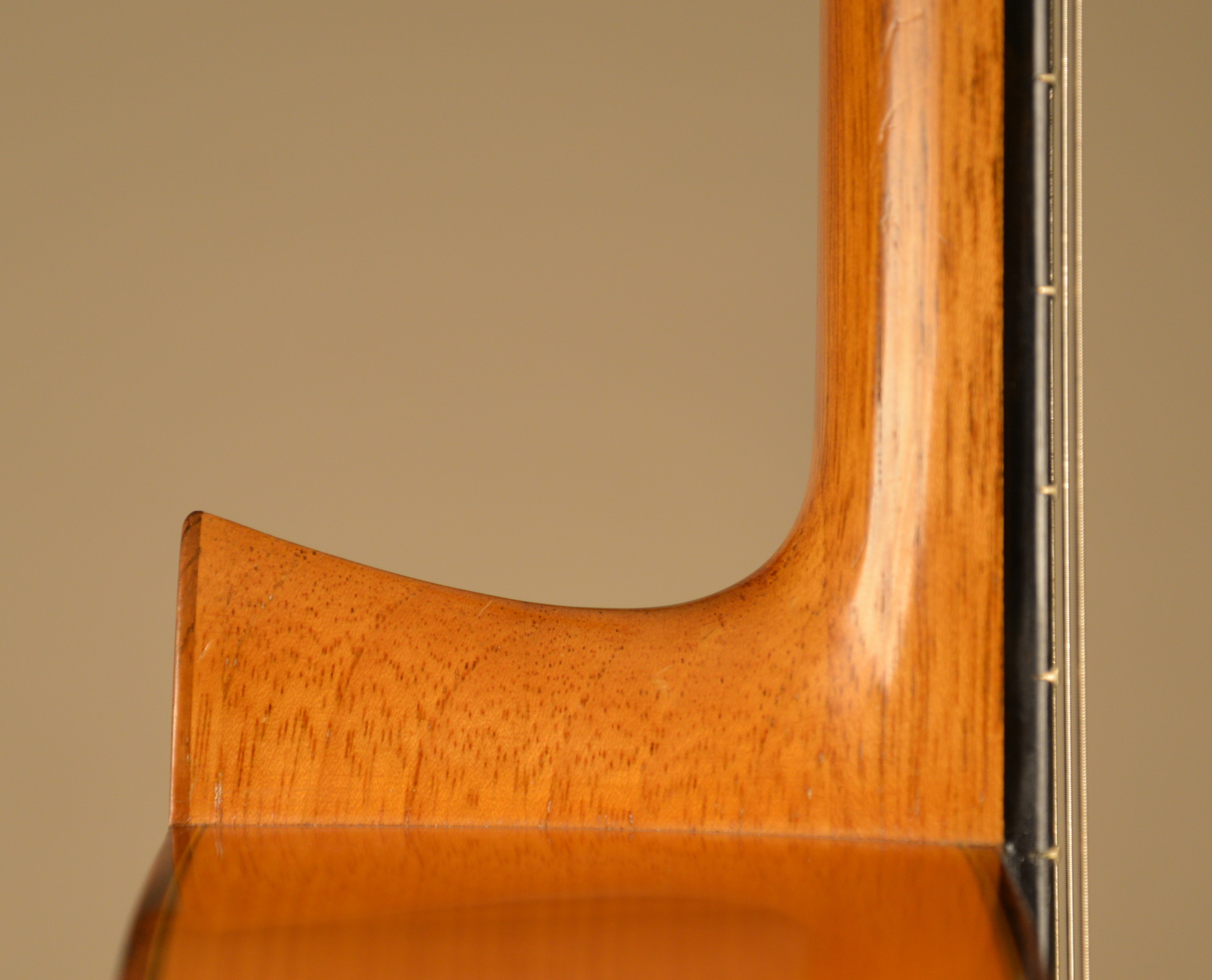 1970 Manuel Reyes flamenco guitar (Spain) 657 mm scale, 51 mm nut, spruce top, cypress sides and back, hand padded french polish of shellac. Manuel Reyes (1934-2014) was one of the greatest makers of flamenco guitars of the 20th century, having begun making guitars in the 1950's with the encouragement of Pepe Martinez. This instrument was made in his Plaza del Potro No. 2 shop located in the ancient Cordoba plaza mentioned by Miguel de Cervantes in Don Quijote. Don Manuel received an intense day of advice and encouragement from Marcelo Barbero shortly before his untimely death. For more on Reyes and his history, see my Article in American Lutherie #84, Winter 2005 (www.luth.org).
This particular instrument is entirely original and unaltered since the day it left Manuel's shop in 1970, except for the addition of the second tap plate by the fingerboard which was done by a student of Rafael Nogales. It was once part of the collection of Bill Bogel and has been part of the Brune collection since the 1980's.
The action is exceptionally low and the fingerboard was planed by Manuel to produce a slight back bow under tension, making the instrument exceptionally percussive, a quality much appreciated by flamenco singers and dancers. This technique, which was sometimes found in Marcelo Barbero's guitars such as his 1951 instrument ex Sabicas, is today all but forgotten among contemporary makers, as most flamenco players today prefer a firmer, cleaner action set-up, much like that associated with classical guitars.
The instrument is entirely assembled with traditional hide glue, as can be seen in some of the interior photos. Reyes was one of the last makers in Spain who still used this wonderful traditional glue which is very repairable and endures forever. The rosette is Manuel's own personal design, made by him. Some of his later instruments had rosettes made in Japan. The varnishing is superb, with perfectly even deep color and despite being nearly 50 years old, it is still in perfect condition with only minor dulling and staining from sweat visible.
This particular instrument is the twin to the Reyes once owned by the late Mario Escudero, right down to the rosette and varnish color. In 1973 when I visited Mario he let me play that Reyes and I remember it being as impressive as this instrument is, with an identical voice. For many years the clock tower of Cordoba has played guitar chords to strike the hours, the recording was made by Juan Serrano (also of Cordoba) using a Reyes guitar. Today, Manuel's son Manuel Jr. continues the tradition begun by his father.